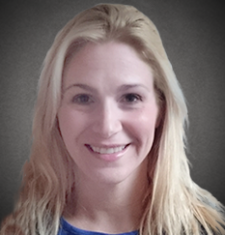 Natasha Droutis
Co-Managing Teacher
Natasha Droutis started performing professionally at the age of 13 with 'The Minstrel Stars' National tour & pantomimes. She trained at Laine Theatre Arts, gaining A.I.S.T.D teaching qualifications in Imperial Ballet, Tap & Modern. She has had an extensive performing career, working on fashion shows, trade shows & hair shows for Patrick Cameron & Wella Balsam, being part of a world tour that was the first of its kind to enter Russia & Siberia. Natasha particularly enjoyed playing 'Belle' & ' Cruella De Vil' for the Walt Disney Company when opening their films in London, Paris & Rome.
Natasha acted in GMTV's product sketches, The Bill, Bad Girls & on numerous commercials. She was also on billboards for Pizza Express, numerous magazines & modelled for Karen Millen & Jaeger.
She set up the agency 'Fresh Strategy' producing acts for 'Top OF The Pops', CD: UK, the London Marathon & various trade & fashion events.
Natasha loves to work with the next generation & has taught for Stage coach & PACC for many years being involved with all manner of local & London productions. She also founded 'Star Theatre Arts' which is currently in its 12 year under a new owner.
Natasha currently Co-Manages the Hampton school where she strives to help everyone reach their true potential.