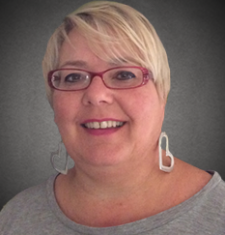 Sarah Jerling
Teacher
Sarah Jerling teaches for The Performing Arts Children's Charity at the Eastleigh workshop.
I have sung since I was 3 years old and love it. I have sung both soprano and contralto lead roles in many parts of the world. I have been a singing teacher at Stagecoach school of performing arts for 15 years and it was through them that I was introduced to Interact (as it was then) 7 years ago when we started with a summer workshop.
Working with the Students at Instep has been a complete joy and just because they have additional needs does not mean that we don't stretch them with harmony singing and singing in cannon. Taking them to sing at Her Majesty's Theatre in The West-end was a thrill for all of us.