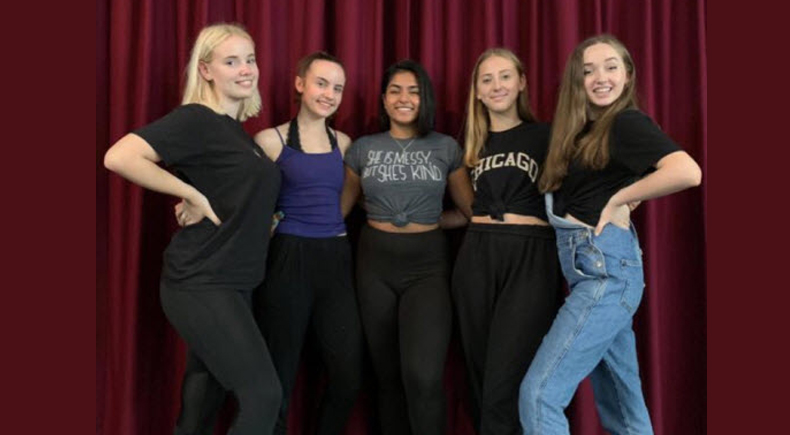 A night of fun, entertainment and laughter!
"We are absolutely delighted to hear of 5 girls aged between 15-17 yrs with a passion for singing and performing arts are putting on a music concert for around 140-160 family and friends in aid of "The Performing Arts Children's Charity. "
The girls' friendship has grown over the past few years through Stagecoach Ascot as they are all in the Further Stages class.
They are doing this music concert on their own and have chosen to raise funds for our organisation and charity (The Performing Arts Children Charity). 100% of all monies raised will go to supporting children with disabilities to enjoy the joys of performing and music, as this is so close to our girls' hearts.
The details of the music concert are:
Date: Saturday 26th October 2019
Venue: Windlesham Club & Theatre, Kennel Lane, GU20 6AA
Time: 6.30-9.30pm – Concert starts at 7pm
Girls names:
Holly Louise Hermon (17yrs)
Madeleine Ella Shaw (17yrs)
Rosie Grace Keeling (17yrs)
Daisy Lil Keeling (15yrs)
Anoushka Tiana Tandon-Sangar (15yrs)
Their band name: Stage Stars.
The JustGiving page directly attached to the charity is: https://www.justgiving.com/fundraising/stage-stars
So much money has already been raised and we encourage all to keep on donating generously.
The night will be full of fun, entertainment and laughter.
Don Caravello our Trustee will be attending the music concert to show the charity's support.
"There will also be a raffle on the night with some amazing prizes."
Looking forward to seeing you on the night!