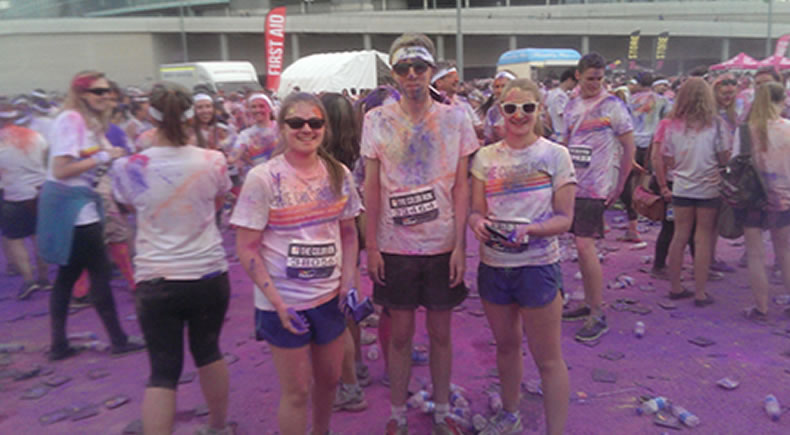 The '2014' Color Runners' Support the Charity
Claudia Caravello, Rob Eveson and Olivia Caravello took part in 'The 2014 Color Run' at Wembley Park on 1st June 2014. After starting the race clad in white they ended up multicoloured and exhilarated by their efforts, and in the process raised money for 'Save the Children' and 'The Performing Arts Children's Charity'.
Known as the happiest 5K on the planet 'The Color Run' is a unique paint race that celebrates health happiness and individuality and is completed in a party atmosphere by runners of all abilities.
So a big thank you from the Charity for both the fundraising and also making the world a little brighter and quite a lot brighter judging by the photos.