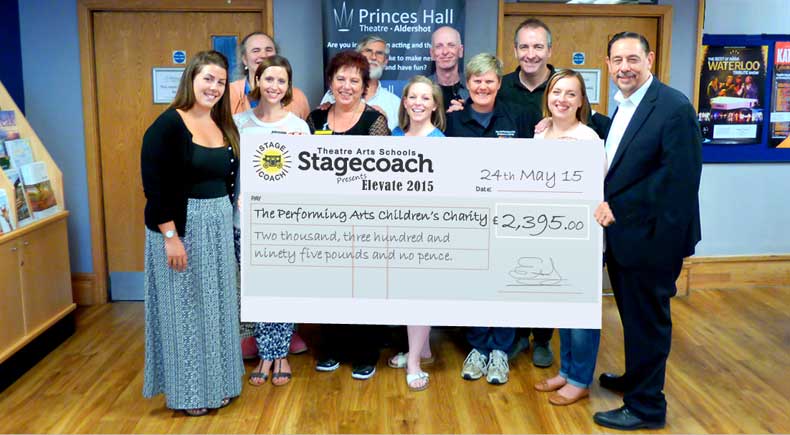 Elevate 2015 – Fantastic Stagecoach Fundraiser showcase
Elevate 2015 brought eight Stagecoach Schools together at the Princes Hall Theatre in Aldershot to present an evening of stunning showcase performances and at the same time to support 'The Performing Arts Children's Charity'. On the night the charity was represented by children from the Eastleigh branch of the charity and they contributed to the proceedings by performing their own self-devised piece of theatre: Our Home.
Other highlights of the evening ranged from Barry Manilow's 'Copacabana to the 'Lion King' via Charlie Chaplin and Bruno Mars. A wide variety of talented youngsters strutted their stuff and made the maximum dramatic impact on stage.
The Stagecoach Principals who valiantly organised this fundraising extravaganza (Holly King of Godalming and Leanne Desmond of Liphook) achieved a terrific £2,395, and were joined on the night by students from Stagecoach Schools located in Camberley, Farnham, Farnborough, Guildford, Havant and Weybridge.
The Charity would like to say a huge thank you to everyone involved and we are already looking forward to Elevate 2016.