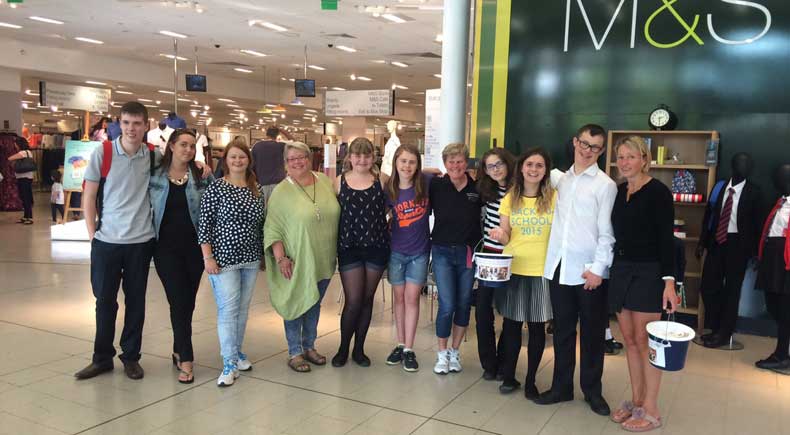 M&S Fundraiser at Hedge End
Last week Marks & Spencer (M&S) at Hedge End opened its doors for a special fundraising performance from the Eastleigh branch of 'The Performing Arts Children's Charity'. In the main atrium between M&S and Sainsburys performers from the charity entertained local shoppers with a variety of dances and songs from popular musicals, including the hit Broadway show Matilda, to help raise vital funds for the charity.
This event follows the initial success of the Charity's first performance at the M&S Fundraiser at Hedge End two weeks ago.
Ali Garner, Managing Teacher at The Performing Arts Children's Charity, said: "Our group is thrilled to be invited back to M&S; such occasions bring home the positive benefits for everyone when we are able to connect with the local community in such a way. All of us are overwhelmed by the support and acceptance from everyone at M&S and their wonderful customers."
Julia Palmer-Bennett, M&S Hedge End Store Manager, said: "At Marks & Spencer we are committed to supporting the local community as part of our Plan A initiative. 'The Performing Arts Children's Charity' are fantastic and it was brilliant to offer them the space to perform at our store. We hope our customers enjoyed this event and join us in supporting the charity."
'The Performing Arts Children's Charity' is a UK Registered Charity and is committed to delivering opportunities to children with special needs and disabilities to help build self-confidence, achieve greater independence, and overcome social isolation through the medium of the performing arts.