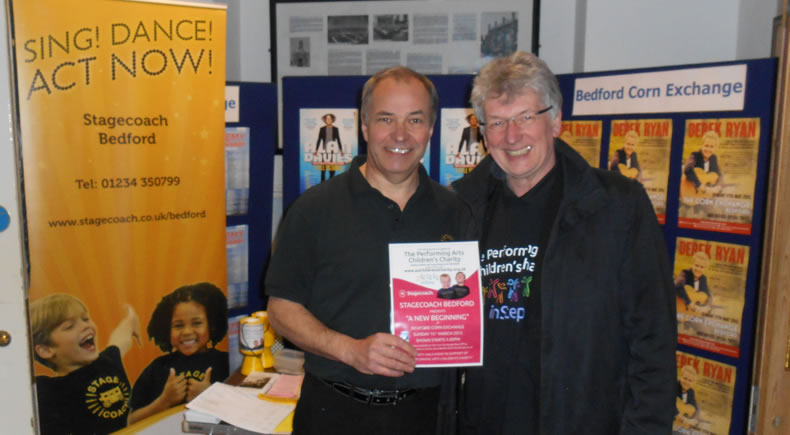 Stagecoach Bedford Charity Gala – 'A New Beginning'.
'The Performing Arts Children's Charity' was thrilled to be invited by Phil and Clare from Bedford Stagecoach Theatre Arts School to their Charity Gala event presenting 'A New Beginning' held at The Bedford Corn Exchange on Sunday 15th March 2015.
The evening was fun filled with Bedford students of all ages gracing the stage with their immense talents. It was and exciting spectacle of creativity, impeccably organised by all involved and fully supported by family and friends.
Phil and Clare said "It was a great opportunity for all the students to perform in a professional theatre together with raising awareness and funds for the charity who help support children and young people with 'special needs' through the disciplines of the performing arts."
Special thanks from the charity to everyone, your supportfor 'The Performing Arts Children's Charity' is so important to us and much appreciated